HEALTHY ADAPTOGENIC SPARKLING TEA
shop & enter to win
tickets to jay's love tour!

Shop & enter to win tickets to Jay's book tour!
HEALTHY ADAPTOGENIC SPARKLING TEA

welcome to the world of joyo
The world is a crazy place and we created JOYO so you could take some time to make it yours. There's nothing that tastes better - or more joyous - than sipping on a delicious drink with benefits. It's sparkling, it's adaptogenic. And to top it all off, it's great for you. We hope you love drinking JOYO as much as we loved making it!
Jay & Radhi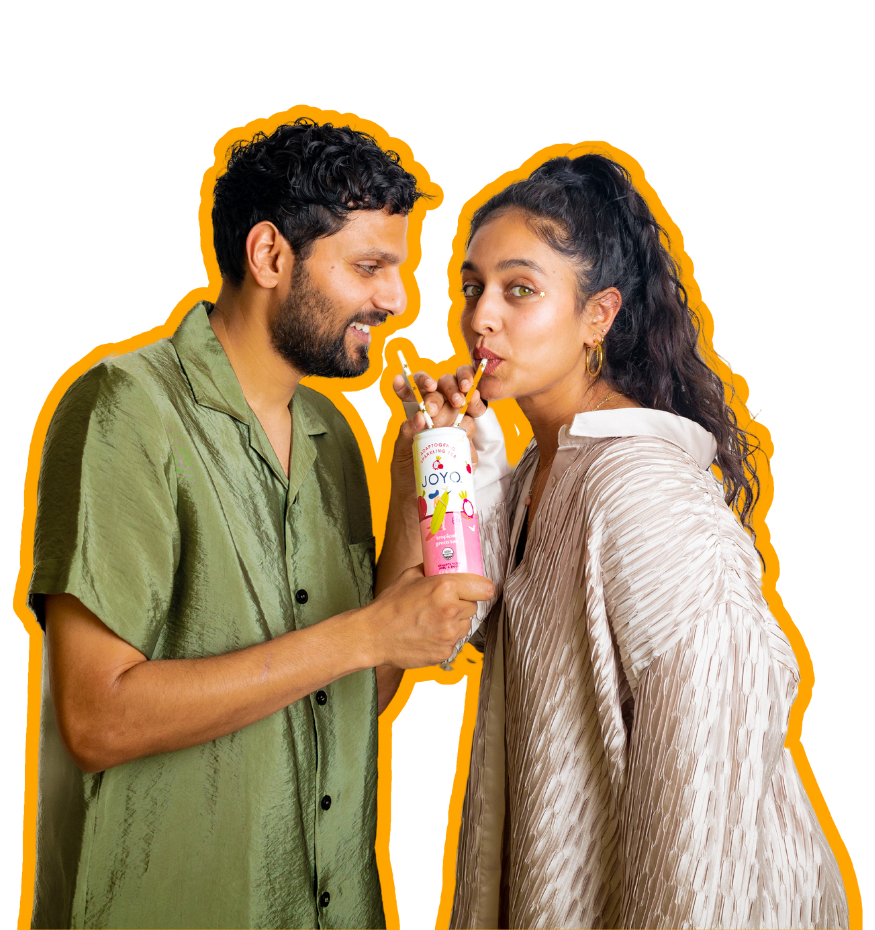 BREWED WITH BALANCING BOTANICALS
we're everything but basic
We mindfully max out every can of JOYO with 5 of the biggest hitter adaptogens we can find.

An adaptogenic amino acid that naturally occurs in green + black tea and may give your mind a lil' bump of dopamine + serotonin

Mind games in a good way. This herb has been used to improve cognitive function, specifically short term memory & even increase athletic endurance.

Give your immune system superpowers with an adaptogenic mushroon that helps combat daily fatigue, and increase antioxidant support in the body.

Become an absolute legend. This mushroom that has been used for centuries in Chinese medicine to help combat mild stress and temporary anxiety.

Splurge on Vitamin C with this adaptogenic superfood known for it antioxidant properties.

Sign-up for exclusive offers, content, and all sorts of spilled tea.